Community Pet Waste Management Solutions
Dog poop clean up in your community — we have the solution to a messy situation!
Controlling dog poop is the number one topic of discussion at community board of directors meetings in the Tri state area. Dogs don't pick up after themselves and sometimes their owners don't either. That's where Poopie Scoopers comes in handy.
Poopie Scoopers is the recognized industry leader in the Philadelphia area in managing pet waste in communities, homeowners associations, apartments, and condominiums. No matter what your pet waste problem is, we have the affordable solution for you.
Creating a pet waste management plan that meets your needs.
Sales, installation and servicing of pet waste stations and supplies.
Cleaning all common area and high profile area.
Picking up loose trash from common areas.
Get a free quote for your community today.
What We Do
Poopie Scoopers R-US.com is southeastern Pennsylvania premier pet, dog waste removal service serving the Delaware Valley since 1996. Picking up what the dog puts down is our job.
Our service is to make your life easier by allowing us to pick up what your dog puts down. We eliminate the most unpleasant aspect of dog ownership because we know you have better and less smelly things to do with your time. We scoop the poop so you don't have to, keeping your four-legged friend's tail a-wagging.
Upon arrival the first time our staff will knock on your door and let you know they are there. They will then comb your entire yard looking for the dog waste. We're your terd herders using latex gloves; we will double-bag the poop in grocery bags and leave it on top of your trashcan. If no trashcan is outside we will leave it to the right or left side of your garage door. For the cost of a cup of coffee and newspaper and something to eat we will come to your house once a week and remove the poop so you won't have to.

Costumer Referral Program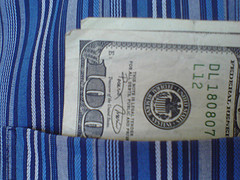 Because our business is built on word-of-mouth, we offer the following program for our regular customers. Your poop scooper will pay you $100 if they refer a customer that stays three months or longer in good standing. There is no limit to this.
Once a referral customer pays their first four invoices, your account will automatically be credited or we will send you a check. This offer is good for 1, 2, or 3 or more dog rates only and is valued up to but not more than $100.00.
---

Web Design & Hosting: OmniKoz